[heading font_size="20px" color="#284B80″]Your heart is the most vital organ of your body, working 24 hours a day throughout the year pumping oxygen and nutrients to the entire body. Any conditions that affect the heart can affect overall health significantly. At Baliga Diagnostics Pvt. Ltd., we provide a plethora of cardiac investigations to assess risk factors and make a clear clinical diagnosis. [/heading]
What tests do you perform?
Below are the list of tests that we currently offer at our clinic. We are working on building new services, and will
1. 24 hour holter recording
This test is used for patients who may be suffering from irregular heart beats or 'thumping' in the chest. It records the heart beat over a period of 24 hours, and allows the patient to indicate when they might be experiencing symptoms so that it may be co-related to the heart beat.
2. Ambulatory blood pressure recording
This test is used for patients who suffer from significant changes in their blood pressure and in making a diagnosis of hypertension in cases where it is not clear. It is a simple test that involves placing a blood pressure cuff around the arm that automatically inflates and deflates every hour, recording the blood pressure 24 times over a period of 24 hours. The test provides useful information regarding a patient's blood pressure when they are in a familiar environment at home or at the office, without the stress of being at home.
3. Exercise treadmill testing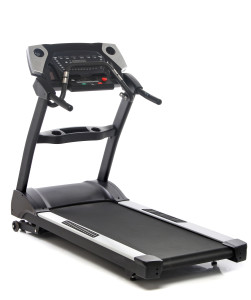 This test is performed to assess patients with chest pain or other cardiac symptoms to diagnose as to whether they have underlying coronary artery disease. It requires the patient to walk on a treadmill that is programmed to run at a particular speed. The patient's heart beat and ECG are monitored throughout the test, and it provides valuable information regarding the circulation of blood around the heart. It is a useful test to assess future risk of heart attacks.
4. Echocardiography
Echocardiography is an ultrasound test that takes a detailed look at the structure and function of the heart muscle. It is completely painless and carries no risks what so ever. The test provides useful information regarding the heart muscle, the flow of blood within the heart and structure and function of the valves. The test is performed for a number of different reasons, ranging from narrowing or leaking heart valves to pre-operative assessment before any form of surgery. It takes around 30 minutes to perform, and a report will be offered to you straight away.
Do you offer these tests individually?
Yes we do. In most cases, patients will have 2 or more tests depending on their symptoms. In our cardiac risk factor assessment clinic, we offer echocardiography and treadmill testing as standard within the package. However, you are free to undergo either of these tests individually if you wish to.
Arranging the tests
We arrange the above tests through appointment only. Please call us if you would like to arrange any of these tests. You can get our contact details by clicking here.
Wish to read more?
We have written a booklet on tests for heart disease which is free for you to download. Click on the link below to access the booklet.
---
Our Cardiac Risk Factor Clinic
If you are interested in attending our cardiac risk factor assessment clinic, please click here.