Dr Vivek Baliga MBBS MRCP PhD PGDLM MBA CFRC is a consultant physician and cardiologist with a special interest in the management of diabetes and heart disease. He is the director of Baliga Diagnostics Pvt Ltd and proprietor of HeartSense.
He has a specialist interest in echocardiography and heart failure management, and is the former secretary and treasurer of the Indian Academy of Echocardiography for Karnataka (2016-2020). His experience encompasses a wide variety of medical conditions.
Current Posts
Director, Baliga Diagnostics
Visiting Consultant in Internal Medicine – Fortis Hospital, Bannerghatta Road
Visiting Consultant in Internal Medicine – Aster RV Hospital
Visiting Consultant in Internal Medicine – Neighbourhood Hospital
Visiting Consultant in Medicine – Devagiri Hospital
Former visiting consultant – Garden City Hospital
Former visiting consultant – Ashwini Nursing Home
Education
Dr Vivek Baliga studied in the prestigious Manipal Academy of Higher Education where he completed his MBBS. He went on to do his internship at Wenlock General Hospital and Lady Goschen Hospital, along with a period in rural medicine as well.
Following a brief stint of working in Bangalore, he moved to the UK where he worked his medical rotation and post graduate training in various parts of England. He secured his MRCP (Membership of The Royal College Of Physicians) and while training as a specialist registrar went on to complete his doctorate. He is certified proficient in echocardiography by the British Society of Echocardiography.
During his time there, he contributed to and authored numerous medical publications that you can find on Google Scholar by clicking here. Given his interest in lipid management, he pursued a Post Graduate Diploma in Lipid Management from the University of Middlesex, United Kingdom.
Besides this, Dr Vivek has also completed a certification program from the International Council of Cardiovascular Prevention and Rehabilitation (ICCPR). He holds a CFRC qualification as a result.
Dr Vivek has also completed the post graduate program in Cardiology from Johns Hopkins University with distinction. He has attended the Advanced certificate course in the management of Diabetes held by the Cleveland Clinic.
He is an International Associate Member of the American College of Cardiology and is a member of the Cardiology Society of India, Bangalore Chapter and Indian Academy of Echocardiography.
Given his enthusiasm in business, Dr Vivek Baliga continued his education by pursuing an Masters in Business Administration from University of Phoenix, USA. He has trained in digital marketing including website designing and WordPress and is responsible for the development of not just this website but also his own website and blog HeartSense. Over the years, he has designed websites for friends and colleagues, including paid clients across the world.
HeartSense is an information portal offering free health related information to patients on health and heart disease. Dr Vivek Baliga is the author of almost all the articles on that site. Attached to the website is a shop that sells quality health care products. He runs the shop along with his wife who is a partner in HeartSense.
In 2017, Dr Vivek Baliga won an online echocardiography competition held by 123sonography.com. As his prize, he was enrolled on their Echocardiography Masterclass course. Having completed that and passing the test, was awarded a Diploma Certificate in Echocardiography by the University of Vienna.
In 2018, Dr Vivek was awarded the prestigious 'Best Society Award' by the National Indian Academy of Echocardiography as secretary.
In addition to this, Dr Vivek Baliga is responsible for the publication of Sowkhya Magazine, of which he is the author. The magazine has been received well by readers and is currently in its 6th successful year. It boasts readership not only in India but also in the USA, Singapore, and other parts of the world.
As a part of his venture to educate the public, Dr BV Baliga also publishes videos on YouTube that remain quite popular with his patient. You can visit his YouTube Channel here.
Dr Vivek Baliga also writes academic articles, not just for his professional career, but also as a ghost author on Fiverr.com, a popular microbusiness site. He is formerly a writer for Medlife, India's largest medicine delivery portal.
He is now an invited author on myteacher.in, an information portal for teachers all over India. He authors health articles on this website every month.
Dr Vivek Baliga on LinkedIn
As an active member of LinkedIn, Dr Vivek participates in numerous discussions that take place in the academic and business world.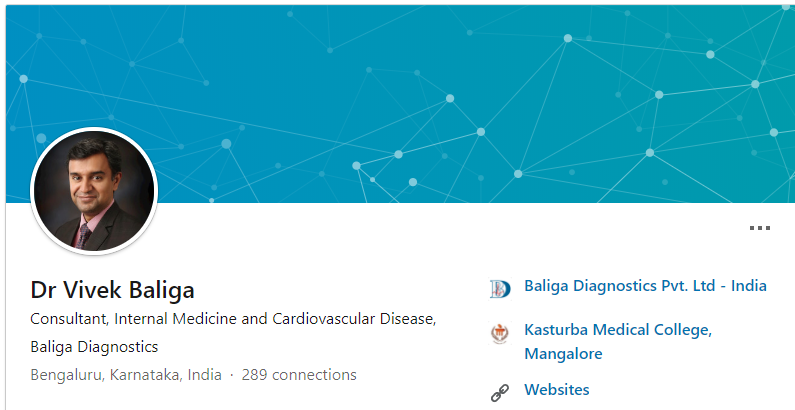 Time and again, he posts updates from this blog and also pens his thoughts on various conditions that would help the remainder of the professional world.
Find Dr Vivek on LinkedIn here.
Dr Vivek Baliga In The News
The recent coronavirus COVID-19 outbreak has created a great deal of panic. Dr Baliga's article on the virus was taken up by a Kannada newspaper and published in print and online.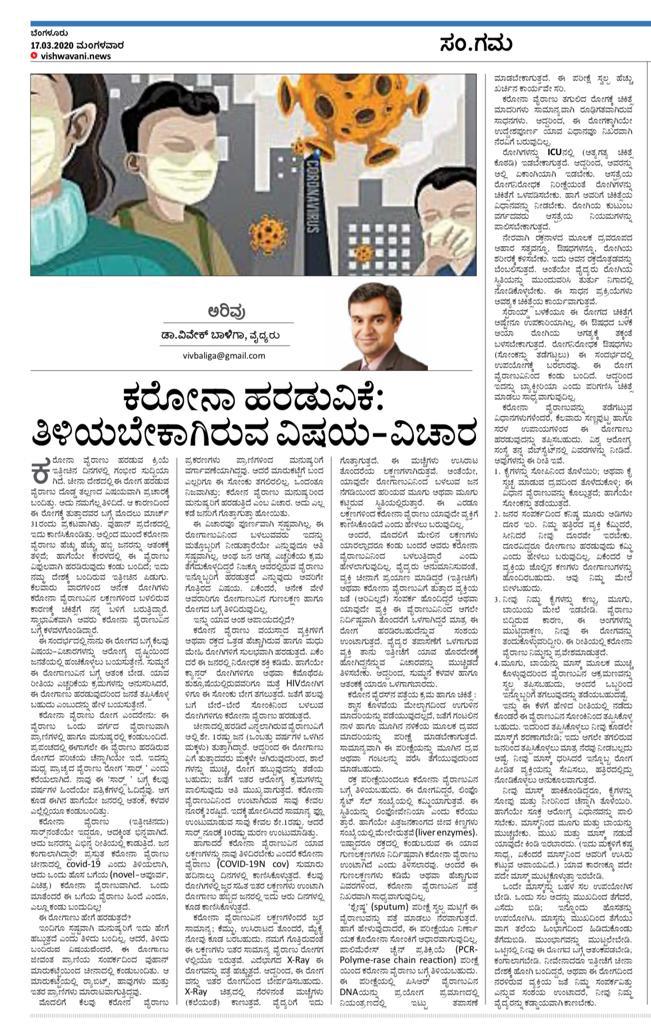 Dr Vivek has been a part of medical studies, and recently was the chief supervisor for the state of Karnataka of a clinical study on hypertension conducted across India. The article was published in numerous papers.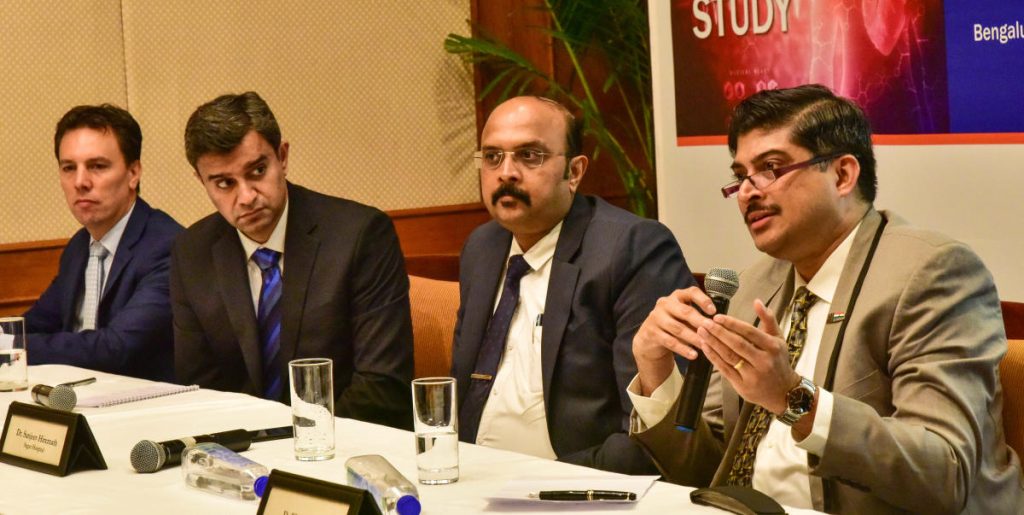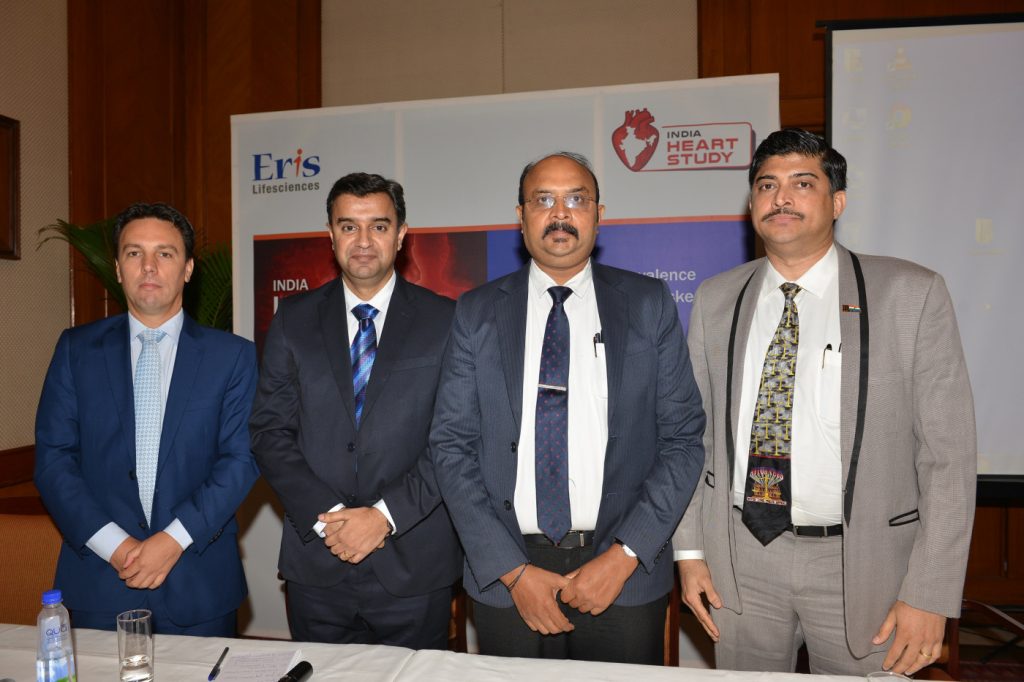 You can view the article using the below links.
Here are some other links to view more about Dr Vivek Baliga
Personal website – Click here
Blogger – Click here
Presentations by Dr Vivek – Click hereSave
Save

Latest posts by Dr Vivek Baliga
(see all)