Dr B. G Baliga MBBS, MD, FRCP(Edin), FICC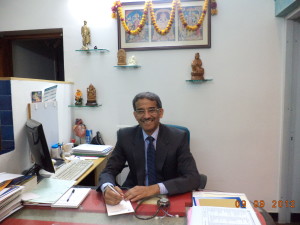 Dr B G Baliga completed his schooling in South Canara district in 1962, following which he went on to do his PUC education from St Aloysius college, Mangalore. He had always been passionate about medicine, and encouraged by his father Mr Pundalik Baliga and uncle Dr C R Kamath, joined Kasturba Medical College, Manipal in 1966. Following this he went on to complete his MD from the same university in 1976.
He decided to pursue further training in Medicine and Cardiology, so having worked as an Assistant Professor in Manipal for 6 months flew across the world to the United Kingdom where he worked and gained experience in a number of hospitals from 1977 to 1984. He secured an MRCP while in the UK, and gained plenty of experience in Cardiology -both invasive and non-invasive aspects.
Following this, Dr Baliga worked in Saudi Arabia for a year before moving back to Bangalore permanently, where he now resides and practices full time.
Special interests
Diabetes in heart disease, management of cardiovascular risk factors and general medicine.
Positions held
President, Cardiological Society of India (Bangalore Chapter)

Honorary Secretary, Cardiological Society of India (Bangalore Chapter)
Member of Associations of Physicians of India (Karnataka Chapter)
Founding Secretary CSI Karnataka Chapter
Member of Indian Medical Association
Publications
Baliga, B. G. (1980). Unusual presentation of appendicitis. British Medical Journal, 281(6238), 495-496.
Chidambaram, M., Abdulali, S. A., Baliga, B. G., & Ionescu, M. I. (1987). Long-term results of DeVega tricuspid annuloplasty. The Annals of thoracic surgery,43(2), 185-188.
Yakirevich, V. S., Baliga, B. G., Sen, G., & Ionescu, M. I. (1985). Biatrial myxoma associated with mitral valve lesion. The Annals of thoracic surgery,39(6), 563-565.
Abdulali, S. A., Baliga, B. G., Clayden, A. D., & Smith, D. R. (1985). Coronary artery luminal diameter in aortic stenosis. The American journal of cardiology,55(4), 450-453.
Baliga, B. G. (1985). Beta-blocker poisoning: prolongation of QT interval and inversion of T wave. Journal of the Indian Medical Association, 83(5), 165.
Silke, B., Nelson, G., Verma, S. P., Clarke, J., Baliga, G., & Taylor, S. H. (1985). Circulatory effects of intravenous and oral acebutolol in acute myocardial infarction. Clinical Pharmacology & Therapeutics, 38(3), 266-272.
Dr Anuradha Rammohan MBBS, DCP
Dr. Rammohan completed her MBBS from prestigious Bangalore Medical College in 1985. After completing her MBBS, she joined Jayadeva Institute of Cardiology where she worked as a senior resident for two years. She pursued her Diploma in Clinical Pathology (DCP) in 1987 and completed in 1989, emerging as the top ranking student that year.
Following this, she worked at a number of different hospitals, starting laboratories in Garden City Hospital (where she also worked as Executive Director) and Metro Hospital in Bangalore. She has also worked as a scientist doing research using advanced flow-cytometry on platelet aggregation studies at Beaumont Hospital, Michigan USA.
With this wealth of clinical experience, Dr Rammohan joined Baliga Diagnostics Pvt. Ltd. in 1998 as Chief Pathologist. For the last 15 years, she has set up a number of different services within the laboratory, offering a variety of blood tests and investigations, which she supervises to ensure they reach her high standards. Currently, the lab runs over 400 tests a day.
Clinical Experience
Jan 1986 to Jan 1987 – Senior Resident, Jayadeva Institute of Cardiology

June 1989 to Sept 1991 – Executive Director and Pathologist, Garden City Hospital
Nov 1995 to July 1996 – Research Associate, Beaumont Hospital, Michigan, USA.
Mar 1998 to Dec 1998 – Established clinical pathology laboratory at Metro Hospital
Nov 1998 to date – Chief Pathologist, Baliga Diagnostics Pvt. Ltd.
Dr B V Baliga MRCP PhD MBA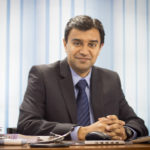 Dr B V Baliga completed his MBBS from Manipal Academy of Higher Education in 2001. Following a short stint of working in India, he moved to the United Kingdom where he worked in numerous hospitals across the country. He completed his post graduate MRCP exam in 2006, following which he proceeded with training in cardiology and internal medicine. He completed a doctorate during this time.
Given his interest in business, he proceeded to do an MBA from the University of Phoenix in the USA. He returned to India and took over as Managing Partner of Baliga Diagnostics in 2013. He resides in Bangalore with his wife and son. He is the director of HeartSense – a patient information initiative that provides the latest information in health for patients for free
Special Interests
Cardiovascular disease in Diabetes Mellitus, Online education of patients
Positions Held
Associate Royal College of Physicians Tutor 2004, UK
Member, Cardiological Society of India Bangalore Chapter
Member, Associations of Physicians of India
Secretary, Indian Academy of Echocardiography, Karnataka Chapter
Accredited member, British Society of Echocardiography
Dr Baliga has written a number of health articles online. You can view these articles by clicking here.
Save